Who is online?
In total there is
1
user online :: 0 Registered, 0 Hidden and 1 Guest
None
Most users ever online was
65
on Tue Apr 11, 2017 7:43 am
Statistics
We have
92
registered users
The newest registered user is
meryil
Our users have posted a total of
1860
messages in
540
subjects

Name:
Kate the wolf goddess of wisdom and fortune
Race:
Goddess
Gender:
Female
Age:
Uhhh I don't know a hundred centuries or so. Well thats just the modest version of since before humans walked the earth. Appearance age 20ish
Height:
 5" 
Weight:
 120lb
Appearance: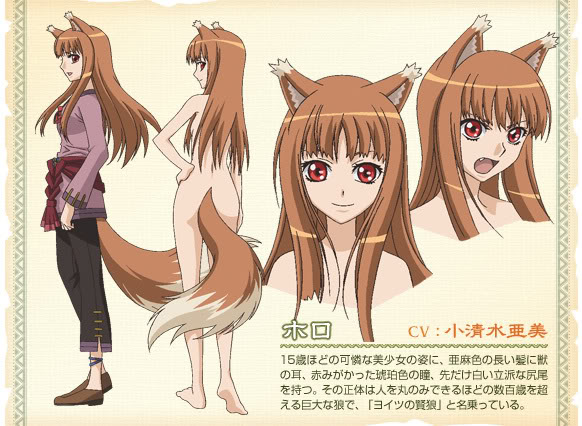 wolf form:
Personality:
"I do not want to wake from my dream and discover that I am all alone. I am tired of being alone! Being alone is cold! Being alone is lonely!"
Kate can be very flirtatious and manipulative however she is kind on the inside and feels guilty whenever she takes things too far. Relationships are particularly important to Kate. After being alone for hundreds of years Kate is down right sick of it. Since the people she use to watch over had long since forgotten her she travels the world in disguise. During these travels she tends to eat a lot of food as though she is in human form she still has the appetite of a very large wolf. She also drinks lots of alcohol and while she has a very strong tolerance of it she is not immune to its effects. Especially if she is exhausted.   
Kate is a very proud goddess and through the many centuries she never lost this pride though it often got her in trouble. She carried herself and spoke as if she was a noble and in a way she was. She was a noble among nobles. So it isn't hard to see where she can have lots of trouble.
History: 
"I am Kate the Wise Wolf, and I am a very proud wolf."
Kate the wolf goddess of wisdom and fortune. Kate attributes her wisdom to the fact that she has been around for a very long time and is one of the older deities.(if any others still remain) Back in the middle ages Kate had over seen a small village making its people prosper. However they were times when they had to suffer a bit so things can balance out, but even then it didn't amount to the suffering of other nearby villages. In time the village had struck a deal with a larger city that led to their own prosperity. Quickly the began to forget about Kate. Festivals in her name were still celebrated however nobody believed the god existed. Kate abandoned the village as soon as not one of them believed she was around and she traveled back to her home forest only to find it had been destroyed by human settlers. Furious Kate attacked the village and destroyed everything and everyone. However she bear no ill will towards human kind. 
Kate began looking for company among her own kind. As one of the older deities she was well known. However Kate found that in an era where gods were no longer needed that many of her own kind had committed suicide due to depression. It had been done before from time to time but never on such a large scale. At this rate Kate wondered if they would become extinct before long. 
Finding no comfort in those of her own kind who were in the same condition as Kate, Kate decided to live among the humans as one of them. Though she dwelled among humans and her pride which could be compared to that of a noble and caused her a bit of trouble. Sometimes even revealing her identity.
Abilities/Limitations:
"I know it's difficult to look past my brilliant tail, brain and looks, but I also have excellent ears and eyes." 
As a god Kate is immortal. If she should be killed she would just be reborn again in the place she considers home, much like a phoenix. Kate is never younger and is never older at least not physically speaking. There are only a few ways in which Kate can die. One she simply chooses and Two the object which she chooses to dwell in (also known as the place she is reborn) is destroyed. Kate has chosen several grains of wheat. Some of which she keeps on her. Some of which she keeps in a place she considers home and some of which she gives to people she trusts. Since she has been living for such a long time eventually the only wheat that existed was her wheat and only by destroying all the wheat in the world would she die.
Though Kate is an old and powerful being she is unable to become 100% human. She has wolf attributes which carry on including wolf ears, red eyes, long canine teeth, a tail, sensitive nose, and vocal cords for howling. She is far more delicate in this state than in her true form. Kate hides her ears with a hat and her tail with a long skirt.  
Kates particular power is fortune and chance. Including but not limited to crops growing strong in the area she dwells if she wishes it so. In a game of roulette the ball will always land on her number. Of course that's a dead give away so she doesn't. Her fortune effects the area around her. The longer she stays the greater it becomes and if she leaves it slowly dies away.
Kate can also communicate with wolves and dogs. Beings which she greatly enjoys not only because they are of her own kind but also because they have not forgotten her.






Posts

: 170


Location

: Traveling around Crisis



Job/hobbies

: Job: Own me own business Top Hobby: RPing



Humor

: "I know it's difficult to look past my brilliant tail, brain and looks, but I also have excellent ears and eyes."



Birthday

: 1994-11-22






Similar topics
---
Permissions in this forum:
You
cannot
reply to topics in this forum