Who is online?
In total there is
1
user online :: 0 Registered, 0 Hidden and 1 Guest
None
Most users ever online was
65
on Tue Apr 11, 2017 7:43 am
Statistics
We have
92
registered users
The newest registered user is
meryil
Our users have posted a total of
1860
messages in
540
subjects

External Characteristics
Name: Suijin
Species: God
Appearance: 
Human Appearance
Godlike Appearance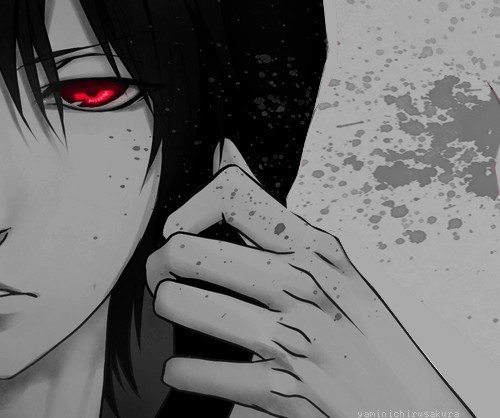 Age: 80,000
[*]
Internal Characteristics
Personality
:
Out of all the Kami god he is the youngest, He doesn't associate with godly beings which makes him an outcast. He is a perfectionist and always wants things to be neat and perfect, he cannot tolerate filth or be around dirty surroundings. He can be childish and silly being the youngest of the Kami (Japanese) gods and hates how he cannot be taken seriously, he loves to be recognized and loves being in the center of attention so he would do foolish stuff to do so. He also has a big temper and gets emotional easily which causes earthquakes or rainy days. He also has a thing for mortal women.
Habits/Quirks: Smirking, Cleaning things when they aren't exacty dirty, pointing out others flaws.
Likes: Being around water
[*]
Hot Springs
[*]
Clean Areas
[*]
Sea animals
[*]
Human Women
[*]
Being the center of attention
[*]
Cucumbers

Dislikes: Dirty Surroundings
[*]
Being on dry land
[*]
Being ignored
[*]
Seeing people eat seafood
[*]
Being watched
Authority
Mistakes

Alignment: True Neutral. 
Connections



Family

: Izanagi, Father- Kami god- God of creation and life



Izanami- Mother- Kami goddess-  G

oddess of creation and death




Amaterasu "Ama"- Wife- Kami Goddess- Goddess of the sun.




Children with mortals.




Nozomi-Son- Demigod, DECEASED.




Raiko- Daughter- Demigod, DECEASED




Eri- Son- Demigod, DECEASED




Hirohito-Son,Demigod, DECESED.




Elodie-Daughter, Demigod, ALIVE




Harumi, Daughter with Amaterasu



Friends
:
 Amaterasu (Goddess of the sun) (Wife)
Acquaintances: Cain.
Associates
:
Otohime (Goddess) Omoikane (God of wisdom and intelligence) Raijin (God of thunder and lightning)
Organizations: N/AA
History: What are some important events in your history?
[*]Suijin was born later on in the existence of time
[*]Growing up and becoming more godliike he recieved his first trident at the age of 200.
[*]During the Old Ages of Japan, he has saved a little town from an earthquake and tsunami. In respect, the villagers built him a shrine.
[*]At the age of 500, messes with a mortal woman and gives birth to a son which Otohime is sent to kill.
[*]The age of 539, Has a daughter with another mortal woman, who is killed by Otohime. This causes the god to destroy a village.
[*]The age of 562, has two twins named Eri and Hirihito. Izanami and Izanagi kill the twins causing the god to destroy a town.
[*]After destroying the town, Suijin gets his Triton taken away and is sent to the underworld for 40,000 years for punishment.
[*]At the age of 40,562 he is taken out of the underworld and does more good deeds but he is forced to marry his best friend Amaterasu. 
[*]At the age of 79, 983, he sleeps with yet another mortal who has a child named Elodie.
[*]Not knowing about Elodie, the Kami seeing that he has grown from his childish habits gives Suijin his Triton back.
[*]Turns his servant into a puppy because he offered him sushi and eel for dinner on Elodie's claiming day.
Abilities: What are your characters abilities?
[*]
Hydrokinesis: Suijin has absoulute control of all the seas to a greater extent, 


He can withstand any amount of water pressure.

He can generate water from his body.

He can use sea waves as a form of teleportation.

He can breath underwater.

He can communicate with sea creatures.







Posts

: 67


Location

: In Tyler's pocket



Birthday

: 1997-06-01





---
Permissions in this forum:
You
cannot
reply to topics in this forum