Who is online?
In total there are
3
users online :: 0 Registered, 0 Hidden and 3 Guests
None
Most users ever online was
65
on Tue Apr 11, 2017 7:43 am
Statistics
We have
92
registered users
The newest registered user is
meryil
Our users have posted a total of
1860
messages in
540
subjects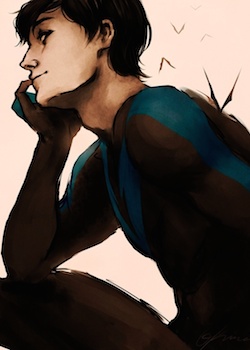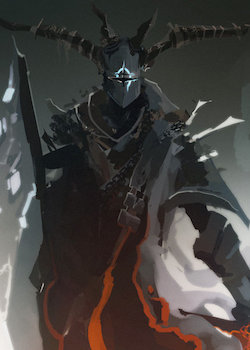 Name
: Emile Rivers
Species
: Human || Void Runner
Appearance
: Emile stands at 6' 4" or 193.04 cm. His body is lean and athletic, showing he is built for movement. The Void Runner appears to be in his early to mid-twenties, with lightly tanned skin, raven hair, and hazel eyes. His attire varies, although he typically wears what he finds most comfortable. When able, he'll go out of his way to dress as a stereotypical tourist, particularly enjoying the goofy fashion. He is a fan of naturally colorful shirts, straying away from the needlessly bright in his attire.
Age
: Approximately 1,700 years old.

Personality
: Emile is kind hearted, cheerful, and gentle. He is a joyous individual, looking at the small things and embracing the pleasures life has to offer. Despite his general good will, he has a dangerously competitive side. While not a bully to those weaker than him, he enjoys a good fight, for the sake of sportsmanship rather than ego. The Void runner is eager to learn, enjoying to do so by doing, partially enjoying and studying the combative techniques of others. However, this was a learned art, as he was once very hesitant during his first century of existence.
He has a simple minded view of the worlds around him, understanding his mortality, despite his apparent eternal youth, which derives from his blessing of The Core. Using this opportunity to explore the worlds, he doesn't have an overwhelming sense of duty, but his urge to compete often fuels his actions and has him follow The Core's will.
Fighting to win, not to injure, unless required to do so because of his job, Emile enjoys losing. More often than not, he finds he can learn more from a loss than a victory. Otherwise, his competitive nature is typically subdued, since it had only spawned out of a twisted need for survival. Even though he enjoys an arrangement of other activities, such as photography, drawing, and ice-sculpting (none of which he is particularly good at), he does not get competitive, nor feels the need to prove himself better than those who show a higher affinity.
He is tenacious, and persistent -- sometimes to the point of annoyance.  His goofy personality either displaying him as a charming or groan-inducing person. Unfortunately, when depressed or contemplative, he often becomes quiet, yet never is one to complain about his surroundings aloud, choosing to bury his emotions.
Alignment
: Chaotic Neutral

Strength || 9
Defense || 5
Magic A. || 1
Magic R. || 5
Speed || 7
Agility || 9
Stamina || 8

Items
: Emile has Void Runner armor, which is primarily composed of Yliaster Fibers and Alkahest Steel, two substances created with the intent to survive inter-dimensional travel without degradation. These two substances are also moderately more flexible than their natural counterparts; leather and (an unidentified) steel alloy respectively.

Abilities
:
Ricochet
||
Impact
||
Stasis
||



Profile

: Void Runner


Posts

: 14





Similar topics
---
Permissions in this forum:
You
cannot
reply to topics in this forum